Jeff Motz, Columnist/Announcer
Lincoln East football coach John Gingery has experienced his share of highs and lows in his career.


But what the 24-year head coach experienced in the past week is something all of us could only imagine and is among our worst nightmares---having your own child die.

Travis Gingery, 34, a former all-city, all-state football player for his father at East and later walked-on with the Nebraska football team, died Sept. 28 after dealing with recent health issues. He had been in hospice care, according to one source.
Travis Gingery (Courtesy of Nebraska Athletics)
On Thursday morning, Travis Gingery's funeral took place at Lincoln Berean Church. That night, the Spartans had an intra-city show down with Lincoln North Star at Seacrest Field.
I found out early in the week about Travis Gingery's passing. I called the game Thursday and plans for me to do my normal pre-recorded pregame interviews with coaches were put on hold after finding out what happened to Travis.

John Gingery missed practice on Monday and Tuesday, but was at the Wednesday practice. Questions circulated as to whether or not he would be coaching the Spartans Thursday night.

Looking down on the sideline, I could see coach down there with his East ball cap and blue pullover.
East football coach John Gingery (Courtesy of 10/11 Sports)
After Thursday's game, Coach Gingery told the Journal Star, "This is where Travis would've wanted me to be. This is my job, this is what I do."

He also said to his team this game wasn't about his family, "it's about the East family."
East players had "Ging" on their shoes for their support and dedicated the victory to Travis' memory.

Personally, I have had nothing but great things said to me by Coach Gingery. He's always been very accommodating during interviews and thanks me every time we chat for promoting high school sports, not just East or the game of football.

Seeing him receive hugs on the sideline before and after the game, plus receiving the same exchange from North Star head coach Tony Kobza was very emotional for those in attendance.

Even in the media profession, when one of our own (even from a competitor) is grieving, we tend to set any differences aside and offer our thoughts and condolences. The coaching fraternity in Lincoln is the same way.

It's tough to see one of the more respected coaches in Lincoln go through such a tragic time. John Gingery is a class act and honored his son well Thursday night.

Our thoughts continue to be with the Gingery family at this difficult time.
Watt, LSW Softball Get Win No. 500
Lincoln Southwest softball coach Mark Watt earned his 500th win on Friday, with a 12-0 win over Norfolk in Friday's semifinal of the Heartland Athletic Conference tournament at Grand Island.
Watt has built up a solid program at Southwest, with great talent and state championships to boost. The Silver Hawks got to the final of the HAC Tourney, but were upset by Kearney 6-4.
Still, Southwest maintains a 24-8 record and are one of the top teams in Class A, with district and state just around the corner.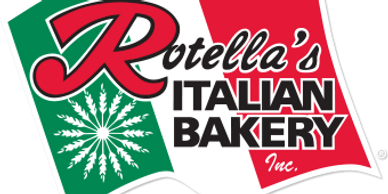 Southwest Boys, East Girls Win LPS Cross Country Titles
Team titles were awarded to the Lincoln Southwest boys and Lincoln East girls cross country teams Friday afternoon at Pioneers Park for the LPS Championships.
North Star's Liem Chot, the 2018 Class A champion, won individually with a time of 16 minutes to edge Tyler Boyle of Southwest, who finished with a time of 16:05. Fellow Silver Hawks Trevor Acton (3rd), Grant Reid (6th), Drew Snyder (7th) and Jack Nolley (9th) each helped Boyle to secure the team title. North Star finished runner-up in the team standings.
East's Berlyn Schutz finished first to win the LPS girls individual title. She edged Lincoln Northeast senior Hannah Ray, while East teammate Jenna Muma was third and Brianna Rin from Southwest came in 4th.
It marked the fifth year in a row the Spartans have won the LPS girls team title. Southwest came in second, while Lincoln High was third.