CURRENT ARTICLE
02/03/2019 - From The Press Box: North Star Turns A Corner At The Right Time While Remembering Popular Teacher, Announcer



In what has been a rough week for the students and staff at Lincoln North Star High School, the Navigators are turning negatives into positives.

Long time teacher and public address announcer Allen Bock passed away Jan. 22 after a battle with Multiple System Atrophy, which affects cells that control motor skills, similar to Parkinson's Disease.

Bock, who retired in the fall after 32 years of teaching in LPS at Pound Middle School and later North Star, had been the voice people heard at numerous North Star athletic events. "FIRST DOWNNNNN, GATORS!" was his signature call when North Star would convert on the football field.

A celebration of life for Al was held on Saturday at the Lancaster Event Center, followed by a memorial service at Shepherd Lutheran Church. Click the link to make donations to the Al Bock Memorial Fund through the LPS Foundation: http://bit.ly/LPS-Bock.

Members of the boys basketball team this past week wore long-sleeved shirts during warm-ups to honor Bock.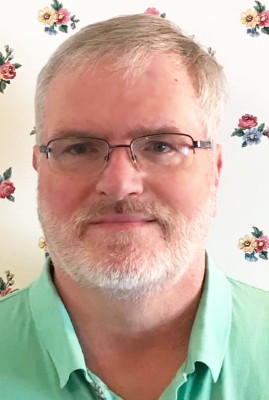 Al Bock (Courtesy Photo)


I'm sure Al would be pleased to know that the Gators are doing well right now on the court.

The boys team upset No. 4 Lincoln East on Tuesday night, before completing the winning trifecta over Papillion-LaVista on Friday and Bellevue East on Saturday to improve their record to 11-7.

How about the North Star girls?

They upset previously ranked No. 1 Papillion-LaVista on Friday night before earning the win over Bellevue East on Saturday, to improve their record to 8-10 on the season. There seems to be more confidence with this North Star girls team under Ellen Jorgenson, which is a positive for a program that has struggled in recent years.

The Gators suffered only five point losses to ranked teams like East and Northeast.

As an outsider, my observance of the North Star community is that through good times and bad, there's a special bond amongst the students and staff. The same can be said during the unexpected death of former North Star football player Eddie Key.
A community bond is something to be thankful for.




Jeff Motz is a columnist/announcer for LincolnPrepSports.com. He's also the sports director at KFOR 103.3FM/1240AM and KLMS 101.5FM/1480AM.

Follow Jeff on Twitter: @JeffMotzKFOR

-ARCHIVES-
Take the Poll!
There are no polls available for this section.
Our Sponsors!