Last Monday afternoon, I was preparing to start our webcast of the Lincoln East/Lincoln North Star baseball game when I got a call from my father.
Thinking it was going to be his normal check in with me each day, I answered the phone, "What's happening? I'm getting ready to do baseball." He said, "Hey, I just found out Adrian Fiala died."
I was floored.
I knew Ade (pronounced Aid) had some health issues in recent months, but figured he would make a comeback.
Unfortunately, it didn't and a great commentator/voice has been silenced.
Adrian Fiala was 67-years-old.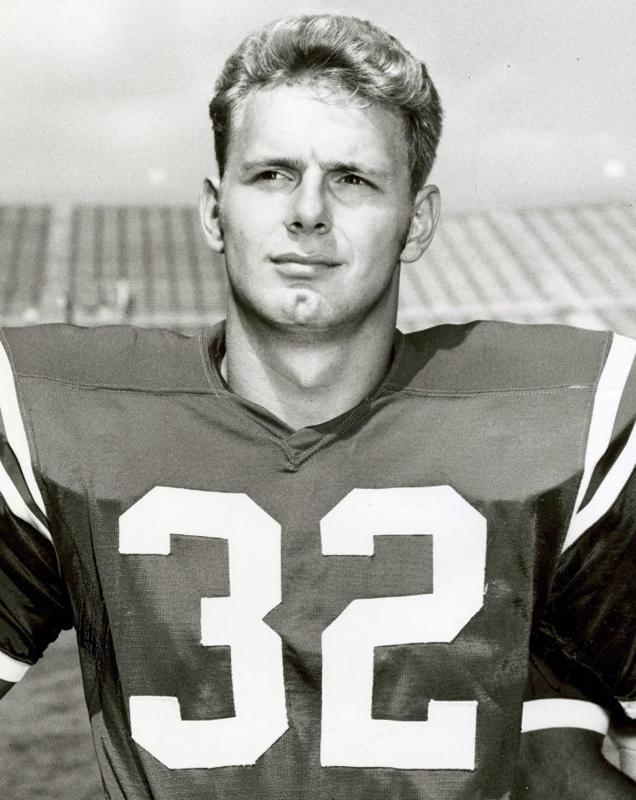 (Courtesy of Omaha.com)
Adrian Fiala was born in 1947 in David City and eventually moved to Omaha, where he was a star athlete at Omaha Ryan High School. He played on state championship Legion baseball teams that finished third and second in the nation in 1963 and 1965, respectively.
Adrian's athletic career continued at the University of Nebraska, where he played linebacker on the Husker football team for legendary Head Coach Bob Devaney and was a catcher on the baseball team for Coach Tony Sharpe.
The 1969 Nebraska football team is deemed to be the catalyst for the 1970 and '71 national championship teams. Adrian was a big part of that '69 team that went 9-2 and made an appearance in the Sun Bowl.
After getting his law degree at UNL, he went into law practice before jumping into broadcasting and becoming a sideline reporter on the Husker football broadcasts with KFOR in the mid 1970s, working with play-by-play announcers Dick Perry, Tim Moreland and later Ray Scott, before the Nebraska Sports Network took over radio coverage full time in 1983.
Through the years, Fiala covered Nebraska baseball on radio and TV, Omaha Royals baseball, various regular season and state high school football championships. He's also known for his work on the weekly Big Red Wrap-Up shows on NET during the football season.
In 1996, he returned to the Nebraska football booth, where he provided the analysis of Husker football games on the radio with play-by-play man Warren Swain on the Pinnacle Sports Network (now IMG's Husker Sports Network).
(Courtesy Photo)
I met Adrian in 1998, about a year after I started working at KLIN radio. At the time, I was one of the producers of Husker baseball and Adrian along with Jim Rose and Gary Sharp provided the play-by-play. Over the next seven years or so, I worked with Adrian in different capacities, including recording and producing his daily commentary that went out to network affiliates.
Genuine. Professional. A great guy. Those three things describe Adrian Fiala.
I've never really been known to be a proponent of being a broadcaster and a homer toward a certain team (some may disagree), but if there was a guy, I thought, could get away with it.......Adrian was the one. He lived the experience on the field. Why not, right?
This guy did his homework, knew so many things about Nebraska and their opponent down to the very finest statistic he could find. I wish I could have the same skills before I prep for each game.
Just how passionate was Adrian about Nebraska? It's hard to count the number of fundraisers and banquets Adrian headlined over the years, but it demonstrates his love for his alma mater. That's something you can never take away.
The last time I saw Adrian, was a Sunday morning in 2011, when I drove to the downtown Lincoln LaMar's to get some donuts for my family. Walked in and there he was, sitting there reading the paper, drinking a cup of coffee and having a donut. LaMar's was one of Adrian's favorite places to go.
We talked for about 10 minutes, getting reacquainted and catching up on what's been happening since we last spoke a few years before. It was not long after he was dumped by the network from their football and baseball coverage.
From what I remember, the thing I told him was that they made a big mistake. Professional, as he was, Adrian simply had the outlook of life goes on and he still did other freelance broadcasting projects that kept him in the loop.
He asked how my dad was doing and so forth. They played baseball against each other a few times when Northeast played Omaha Ryan in the early to mid 1960s.
Once the A-Frame got to know you, he became a friend or acquaintance for life.
Adrian was a true professional broadcaster. One, I believe, should be inducted into the Nebraska Broadcasters Hall of Fame in the future.
Ade, thanks for all you did in our industry! All of us here in Lincoln, America are saddened and felt you left too soon. Until we meet again.