CURRENT ARTICLE
03/10/2019 - From The Press Box: Pius X Strikes Gold In Exciting Journey



Mission accomplished!

The Lincoln Pius X boys basketball team had a terrific, dramatic and exciting run to the Class B state championship on Saturday at Pinnacle Bank Arena.

It was the second day in a row the Thunderbolts had to go overtime, or in this case, double OT to take care of business. Opportunities in regulation and the first overtime didn't fall for Pius X, but a 12-0 run in the second overtime period against Omaha Roncalli locked up the gold for the 'Bolts---who captured their sixth boys basketball title and first since 2004.

The path was a bit rocky, though, on Friday after cruising Thursday to a 40-point rout of Scottsbluff.

Omaha Skutt, the 2018 Class B runner-up, was just as hungry to advance to Championship Saturday like Pius X. Skutt gave the 'Bolts everything they had to force an overtime, after rallying late in regulation.

Charlie Easley, no doubt, is the hero of the Pius X boys basketball team for the entire tournament (and complete season). But Holton Harman hit some very important free throws in the Friday semifinal with Skutt to give the 'Bolts a 62-59 overtime win.

Kolbe Rada hit some very big baskets in the three games Pius X had to win. Austin Jablonski was huge close to the basket, with his rebounding and ability to score from close range.

Mitch Sebek's shooting was also a big part of the successful weekend.

For head coach Brian Spicka, he's now forever enshrined with Don Kelley, Tom Seib and Ray Forycki in leading Pius X to basketball's mountain top in Nebraska.

The Easley family may be has some closure with this weekend's state title run, after what happened 30 years ago Monday. Dubbed as the "greatest night in Nebraska high school basketball history." the 1989 Class B state championship featured Pius X and Wahoo, which saw the Warriors nail back-to-back three-pointers in the final 15 seconds of regulation to force overtime and eventually win their second straight title.

Ed Easley, Charlie's father, was Pius X's top player and fouled out of that game with less than a minute left in regulation. Pius X had been up by nine points around that point before the biggest comeback, perhaps, in state tournament history took place.

On Saturday, I'm sure the Easleys had tears of joy celebrating the state title, unlike what they and other Pius X families and fans endured 30 years ago.

This past week, I had interviewed former head coach Tom Seib, former Wahoo coach Mick Anderson and former KFOR sportscaster Ward Jacobson about March 11, 1989 and the "Richter Roar" at the Devaney Sports Center.

Click this link to listen: Wahoo vs Pius X-1989 Class B championship revisited.


NORTH STAR WAS IMPRESSIVE

Congratulations to the Lincoln North Star boys basketball team for the upset of defending state champion Creighton Prep in the Class A quarterfinal Thursday and for competing hard against state champ Omaha South in Friday's semifinal.

Next year looks promising with the return of Husker commit Donovan Williams, Kwat Abdelkarim and Luke Juracek among others. Though, losing the inside presence of 6-7 center Josiah Allick because of graduation will be tough, the Navigators could be one of the teams you need to keep an eye on for next season.

Also, shout out to the North Star students and fans! Wow! I was impressed with the turnout both days, despite the bad weather. Truly earned and deserved the Class A Sportsmanship Award.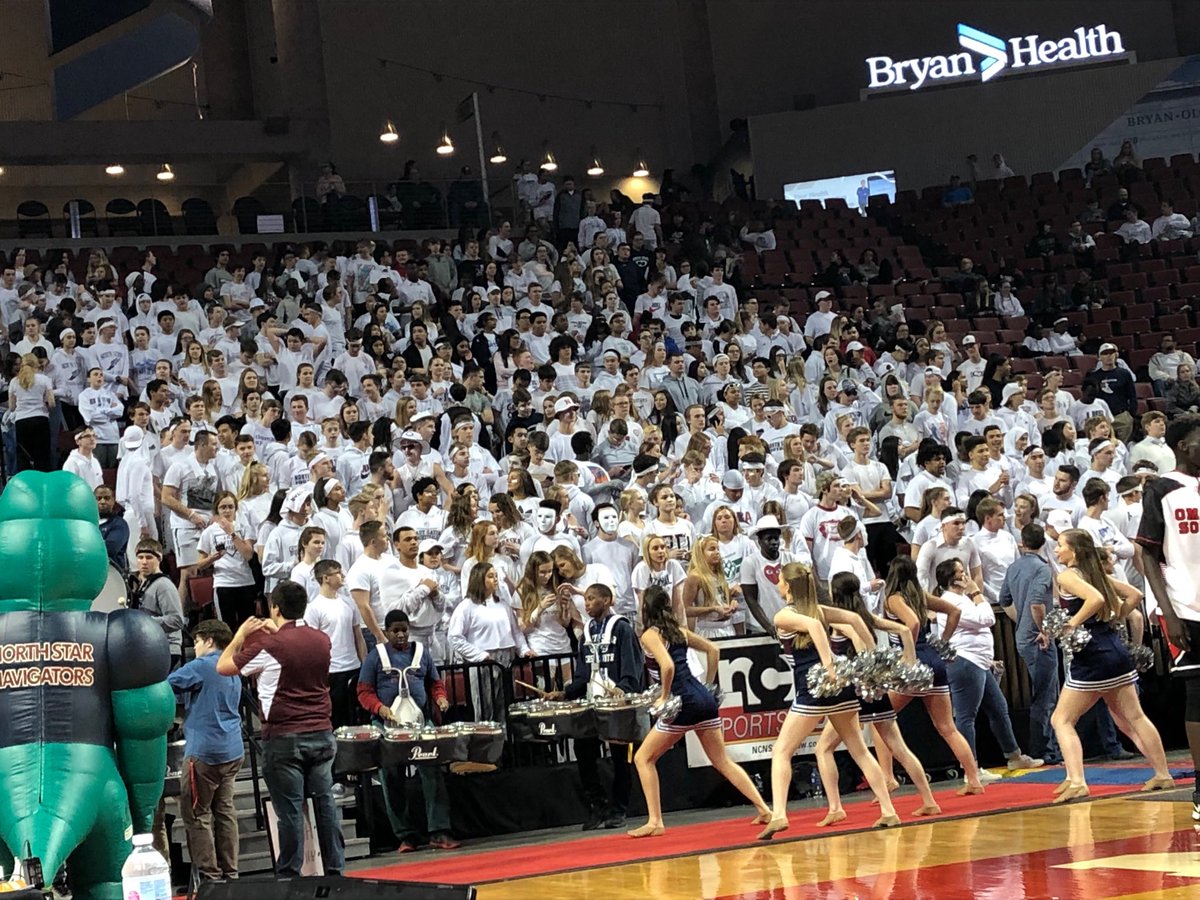 That's what student sections need to look like. Pius X was just as impressive all three days at the tournament, too.

Kudos to both!

FINAL-Union Bank Class A and Class B Boys and Girls Basketball Rankings .




CONGRATS TO SOUTHWEST, LINCOLN CHRISTIAN GIRLS!

Before we close the chapter on the winter sports season in 2018-19, want to congratulate the Lincoln Southwest and Lincoln Christian girls basketball teams and their runs to the finals in Class A and Class C1 respectively.

Overall, the Lincoln area was well represented in the girls tournament. Hats off to Pius X, East and Waverly for their impressive seasons.

FINALLY.......

How about the Lincoln Southwest girls swimming team, who captured another state title back on February 23!

The Silver Hawks edged Omaha Marian for the team title, while Lincoln East finished fourth behind Elkhorn/Elkhorn South.

And.....while we're planning to bring you spring baseball this year, exclusively on LincolnPrepSports.com, it may be early to mid-April before we actually get games going.

This snowfall from February, plus the rain in the forecast will keep the playing fields very saturated. Time to dry them out and get ready for games will take a couple of weeks, I'm sure.

Here's to hoping for sunny skies and 75 degrees!

-ARCHIVES-
Take the Poll!
There are no polls available for this section.
Our Sponsors!