03/21/2010 - Lincoln Prep Sports.com will cover NBDA Freshman Basketball Tourney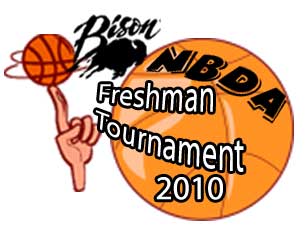 Lincoln Prep Sports.com plans to bring you coverage of the 2010 Bison-Runza Freshman Boys Basketball Tournament Memorial Day weekend at Lincoln High School and Lincoln Southeast High School. This will mark the third year the annual tournament will be covered live on Lincoln Prep Sports.com. All games will be archived and available on CD as a keepsake for $10 a copy.
"This is truly a great way to get an inside look at some of the best up and coming players from across the state," said Jeff Motz, owner and announcer of Lincoln Prep Sports.com. "When we were approached by the Nebraska Basketball Development Association in 2008 to broadcast the two tournament championships, little did we know we would expand the coverage to cover pool games."
The Freshman Tournament will be held May 28th through the 31st. For details on getting teams registered.....click on the link below. Games scheduled to be broadcast will be determined at a later date.